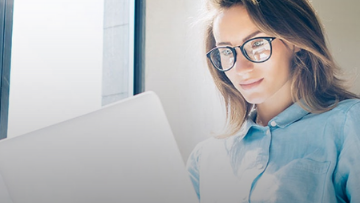 Professional Diploma in Social Media Marketing
DMI Specialist - Professional Diploma in Social Media Marketing
Become a Globally Certified Digital Marketing Specialist in Social Media
With the Professional Diploma in Social Media Marketing, offered by the Digital Marketing Institute through its Global Partnership with ImarComms in Cyprus, you can develop a detailed understanding of key social media specialisms including content marketing, and platforms on which you can promote your content.
The panel of Subject Matter Experts of the Digital Marketing Institute has structured the learning content focusing on current trends and best practices in social media marketing. In addition, the learning material emphasizes innovative and creative social media strategies, and how to leverage them to gain a competitive advantage for both your business and your career.
Why should I earn this digital marketing certification?
With almost one-third of the global population – 2.34 billion people – accessing social networks on a regular basis, the impact of social media is undeniable. Therefore, it is vital to know how to use social media channels to distribute content, engage with customers and drive traffic which is crucial to business success.
That's why we have designed an industry aligned professional certification that will help you to stand out from the crowd, highlight your capabilities and make a step forward in your career. Furthermore, this program can boost your credibility and transform you into a specialist in your field.
The Professional Diploma in Social Media Marketing is equivalent to a credit Level 5 on the European Qualifications Framework (EQF).
This Certification is recommended for professionals who are responsible for the planning, execution and management of social media campaigns. It is for social media specialists, executives or similarly any individual who would like to enhance their digital marketing knowledge in this area. It has been designed specifically for professionals to engage as a social media specialist within an overall digital marketing domain.
How may I attend the Professional Diploma in Social Media Marketing?
The Professional Diploma in Social Media Marketing is an online digital marketing program, and you may start at the beginning of every month and at your own convenience. This course gives you the advantage to access video lectures, slide presentations, practical exercises and interactive quizzes 24/7, at your own pace. Furthermore, a supportive network enables students to tap into as and when required by the program's online tutor.
What will I accomplish after attending this digital marketing course?
Upon successful completion of a 3 hour Pearson VUE computer-based examination, candidates will be awarded the world's most widely recognized digital marketing certification.
By becoming a Certified Digital Marketing Specialist in Social Media will enable you to focus on the planning, implementation and measurement of your social media strategy.
Certified Social Media Marketing Specialists will acquire the necessary knowledge that will enable them to create and steer a revenue-generating digital marketing strategy for companies of any size. An internationally recognized Certified Professional badge will also be available for you to display upon on your LinkedIn profile.
We hope that you can share the excitement and seize the opportunity to participate in one of the most sought for social media marketing professional diplomas worldwide. The program is validated by Digital Marketing Institute's Global Industry Advisory Champions including Google, Facebook, Twitter, LinkedIn, Coca-Cola, IBM and HubSpot among others.
ImarComms can assist you at any point in the course to ensure your full understanding, easy use of the online platform, and success in your exam and the global certification process.
Take our short DIGITAL DIAGNOSTIC TEST to check how strong your digital skills are!
Scroll down to download our program's brochure.