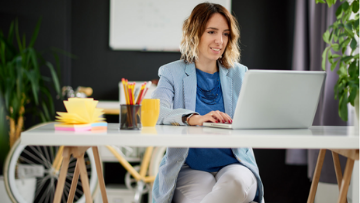 Professional Diploma in Digital Marketing (Online)
DMI PRO - Professional Diploma in Digital Marketing (Online)
Become a Globally Certified Digital Marketing Professional by the Digital Marketing Institute
Digital technologies have transformed the way we work, live and communicate. Obviously, this huge shift can pose challenges for your current role, therefore, advancing and progressing your future career is important to you.
This digital marketing program provides an in-depth and comprehensive introduction to the core essentials of digital marketing. Validated by the Digital Marketing Institute's Global Industry Advisory Champions, the learning content is informed and designed by experts and offers learners the opportunity to gain a globally recognized professional certification. The Professional Diploma in Digital Marketing is equivalent to Level 5 on the European Qualifications Framework (EQF).
Covered within this program are the structural foundations of digital marketing, including strategy & planning, search, social media, PPC, email marketing, content marketing, website optimization, analytics and many more.  In 2021, all content was updated to Version 9 with latest updates and trends.
Take our short DIGITAL DIAGNOSTIC TEST to check how strong your digital skills are!
Scroll down to download our program's Brochure.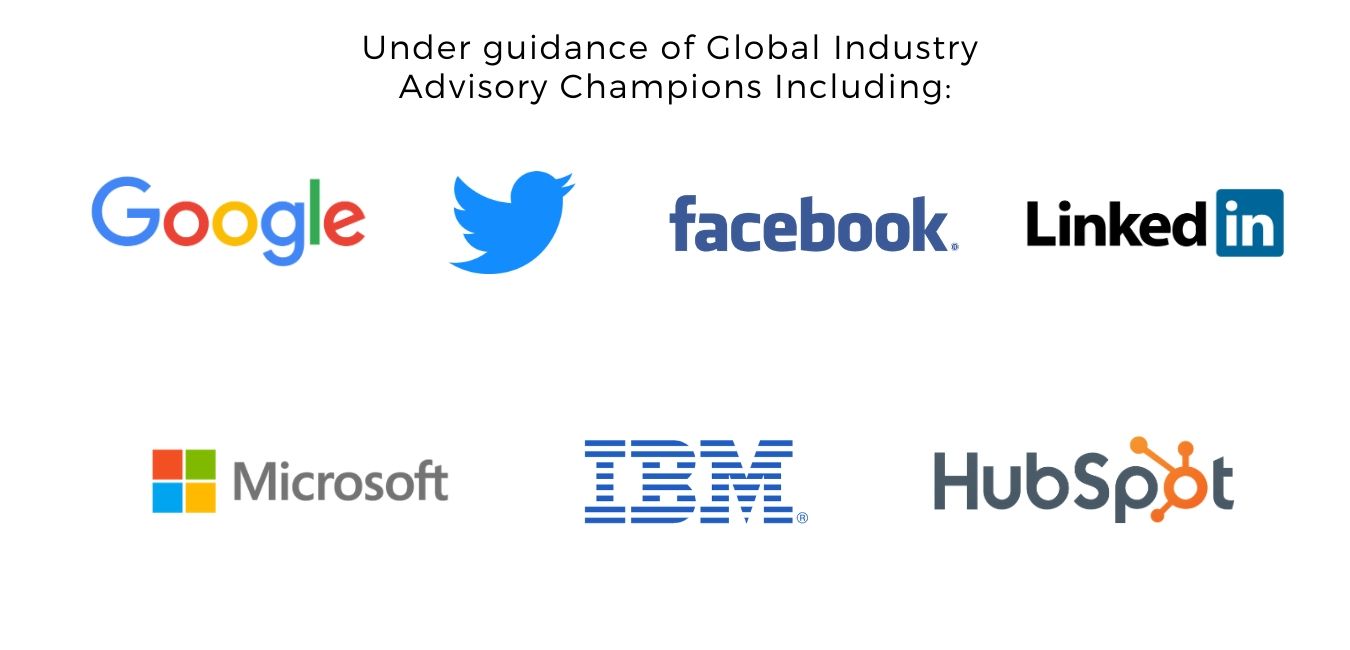 Why should I earn this certification?
Future-proof your career by gaining the latest and most up-to-date digital marketing skills needed to thrive in today's ever-evolving digital economy. By becoming a Globally Certified Digital Marketing Professional, you will be prepared to take up a more evolved role in the overall marketing field and ensure you know the tools and skills needed to create a cohesive, effective online strategy.
This digital marketing certificate is recommended for a variety of professionals including Marketing Executives, Managers, IT Managers, Design and PR Specialists and Senior Management. It is also ideal for small business owners or anyone involved in the planning, implementation or measurement of digital strategies, along with anyone keen to pursue a career in digital marketing.
Digital marketing training is essential to stand out the crowd, so by becoming a Globally Certified Digital Marketing Professional will benefit you regardless of your skills and experience and will empower you to maximize the impact of your marketing through powerful digital tools.
How may I attend the Professional Diploma in Digital Marketing?
Online Digital Marketing Program:
The Online Digital Marketing Program can start at the beginning of every month and at your own convenience. It is remarkable that the online version gives you the advantage to access 24/7 video lectures, slide presentations, practical exercises and interactive quizzes at your own pace. Furthermore, a supportive student network enables you to tap into, as and when required by the online tutor of the program. Have in mind that you need to complete the online digital marketing course and take the exams within six months.
By attending the Online Version of the DMI PRO with ImarComms, you will have our local support and expertise in the industry during the program and your exam preparation. Also, payments in instalments are available to make it easier for you to afford this during this challenging period.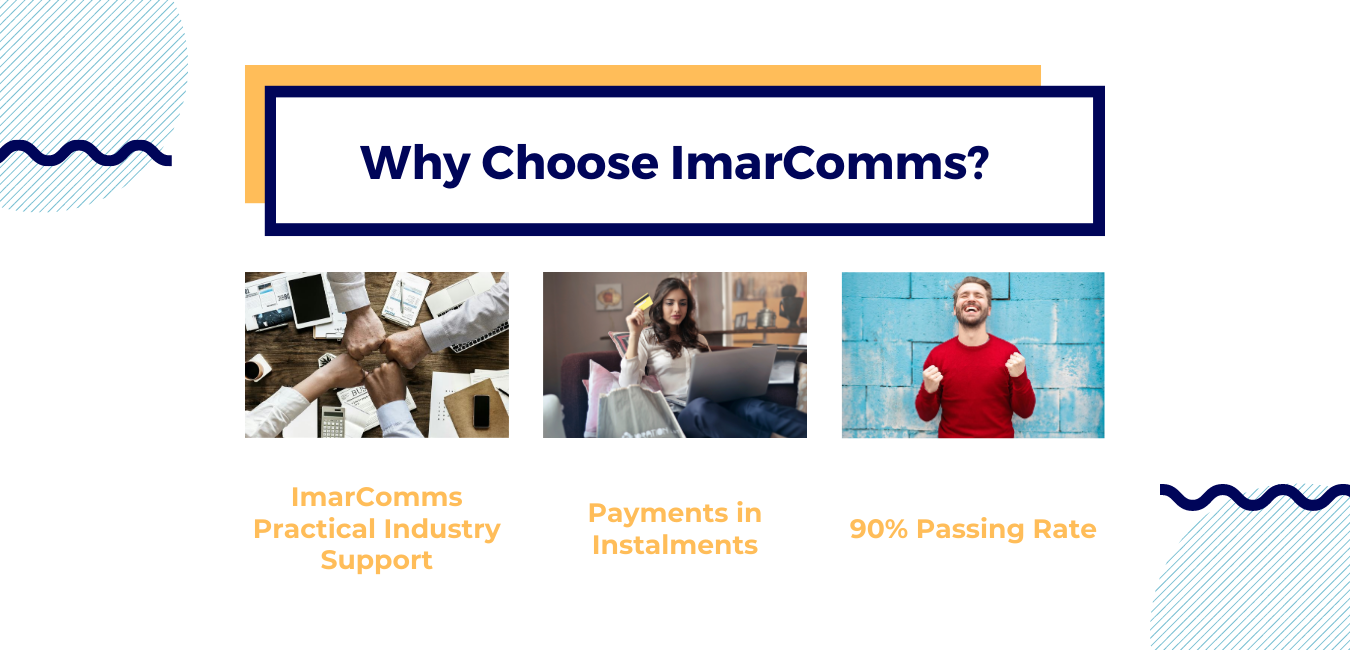 The Professional Diploma in Digital Marketing is also offered In-Class. For more information about the In-Class Digital Marketing Course click here.
What will I accomplish after attending this digital marketing course?
Upon successful completion of a 3 hour Pearson VUE computer-based examination, candidates will be awarded the world's most widely recognized digital marketing certification.
Digital Marketing Globally Certified Professionals will gain the confidence needed to create and steer a revenue-generating digital marketing strategy for companies of any size. An internationally recognized certified professional badge will also be available for you to display upon on your LinkedIn profile.
Also, upon registration, you will have a lifetime Learning & Networking Access to DMI's Membership Platform and become part of a global community, connecting with 200,000 DMI Members and enjoying the latest industry-specific content such as Short CPD Courses, Practical Toolkits, Career Zone - Free CPD Credits, Case Studies, White Papers, Industry News, Articles, eBooks, Videos and Live Webinars. Find here more information about the DMI's Membership Platform.
We hope that you can share the excitement and take the challenge to participate in the most sought for Professional Certificate in Digital Marketing around the Globe validated by Digital Marketing Institute's Global Industry Advisory Champions including Google, Facebook, Twitter, LinkedIn, Coca-Cola, IBM and HubSpot among others.
ImarComms, Global Partner of Digital Marketing Institute, can assist you at any point in the course to ensure your full understanding, easy use of the online platform, success in your exam and the global certification process.
Substantial discounts and convenient payment terms may apply.
Watch a Video Interview about the Professional Diploma in Digital Marketing program.
Scroll down to download our program's Brochure.
For more information for your Digital Marketing training you may contact us or register online.