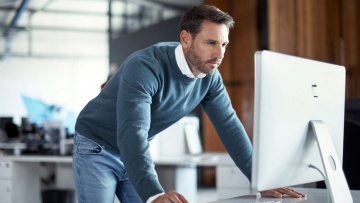 Professional Diploma in Search Marketing
Professional Diploma in Search Marketing
Become a Globally Certified Digital Marketing Specialist in Search
The Professional Diploma in Search Marketing, which is offered by the Digital Marketing Institute through its Global Partnership with ImarComms in Cyprus, will transform your career by providing you knowledge about how to create, manage and implement advanced search marketing strategies using AdWords, PPC marketing, display marketing and remarketing techniques. This digital marketing program can start online at any time and at your own convenience.
This specialized professional diploma course is delivered by some of the industry's leading search marketing experts. Detailed and structured modules teach you the elements of search campaign planning, creation and measurement, along with an accredited certification to validate your new expertise.
After the completion of this digital marketing program and during a six month period the participants can attend Digital Marketing Institute's examination at the Pearson Vue Authorized Test Centers in order to acquire their Global Certification.
The Program's Curriculum is industry validated by Digital Marketing Institute's Industry Advisory Council, consisted of: Google, Facebook, Twitter, LinkedIn, Microsoft, IBM, and Vodafone among others.
This Professional Certification is ideally suited to professionals who are responsible for the planning, implementation and measurement of search marketing campaigns such as search marketing specialists, search advertising and optimization professionals. Similarly it is recommended to anyone looking to pursue a career or enhance their knowledge in the search marketing discipline.