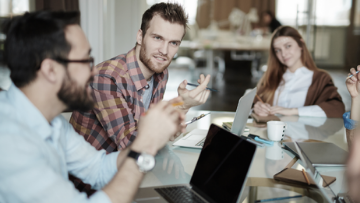 Professional Diploma in Digital Marketing
Professional Diploma in Digital Marketing 
Become a Globally Certified Digital Marketing Professional by the Digital Marketing Institute
This digital marketing program provides an in-depth and comprehensive introduction to the core essentials of digital marketing. Validated by the Digital Marketing Institute's Industry Advisory Council, the learning content is informed and designed by experts and offers learners the opportunity to gain a globally recognized professional certification. Covered within this program are the structural foundations of digital marketing, including strategy & planning, search, social media, PPC, email marketing, content marketing, website optimisation, analytics and many more.  In 2018, all content has been updated to Version 7 with latest updates and trends.
Why should I earn this certification?
Future-proof your career by gaining the latest and most up-to-date digital marketing skills needed to thrive in today's ever-evolving digital economy. By becoming a Certified Digital Marketing Professional, you will be prepared to take up a more evolved role in the overall marketing field and ensure you know the tools and skills needed to create a cohesive, effective online strategy.
This digital marketing certificate is recommended for a variety of professionals including Marketing Executives, Managers, IT Managers and Senior Management. It is also ideal for small business owners or anyone involved in the planning, implementation or measurement of digital strategies, along with anyone keen to pursue a career in digital marketing.  
Digital marketing training is essential to stand out the crowd, so by becoming a Certified Digital Marketing Professional will benefit you regardless of your skills and experience and will empower you to maximize the impact of your marketing through powerful digital tools.
How may I attend the Professional Diploma in Digital Marketing?
Classroom Digital Marketing Program:
The next in-class Digital Marketing Program will resume on 16th of October 2019, for ten weeks at the state of the art premises of the University of Cyprus.
Online Digital Marketing Program:
The Online Digital Marketing Program can start at any time at your own convenience. Have in mind that you need to complete the online digital marketing course and take the exams within six months.
What will I accomplish after attending this digital marketing course?
Upon successful completion of a 3 hour Pearson VUE computer-based examination, candidates will be awarded the world's most widely recognized digital marketing certification.
Digital Marketing Certified professionals will gain the confidence needed to create and steer a revenue-generating digital marketing strategy for companies of any size. An internationally recognised certified professional badge will also be available for you to display upon on your LinkedIn profile.
We hope that you can share the excitement and take the challenge to participate in the most sought for professional Certificate in Digital Marketing around the Globe validated by Digital Marketing Institute's Industry Advisory Council consisted of: Google, Facebook, Twitter, LinkedIn, Microsoft, IBM, and Vodafone among others.
Substantial discounts and convenient payment terms may apply.
See the Lecturers' Profile and the Course Calendar or download the files below.
Take our short DIGITAL DIAGNOSTIC TEST to check how strong your digital skills are!
Watch a Video Interview about the Professional Diploma in Digital Marketing program.
For more information for your Digital Marketing training you may contact us or register online.