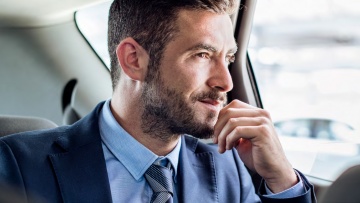 Professional Diploma in Digital and Social Selling
Professional Diploma in Digital and Social Selling
Become a Globally Certified Digital and Social Sales Professional
Digital technologies have changed the way we interact, work and live. Due to this ongoing transformation, traditional selling methods are not enough to guarantee success. Therefore, digital tools and techniques are an essential part of any effective selling strategy. However, this shift may pose challenges for sales professionals.
The objective of the Professional Diploma in Digital and Social Selling is to give you the necessary skills and knowledge to respond to these challenges and advance your career prospects. This digital marketing program is consisted of 10 modules which cover the main areas of digital and social selling.
This Certification is recommended for Salespeople, Consultants, Business Development Executives and Managers of all levels. Similarly it is suited to anyone leading sales teams or looking to develop their digital sales capabilities and consolidate their practical application of digital tools and social selling techniques.
Therefore, if you want to learn how to make more sales faster and easier using social selling techniques and increase sales performance by up to 400% then the Professional Diploma in Digital & Social Selling, offered by the Digital Marketing Institute through its Global Partnership with ImarComms in Cyprus, is ideal for you.  
In order to acquire the Global Certification, you will need to complete the lectures and take the Digital Marketing Institute's examination at the Pearson Vue Authorized Test Centers, within six months.
The Program's Curriculum is industry validated by Digital Marketing Institute's Industry Advisory Council, consisted of Google, Facebook, Twitter, LinkedIn, Microsoft, IBM, and Vodafone among others.
As this is an online digital and social selling Program, you may start at any time and at your own convenience.