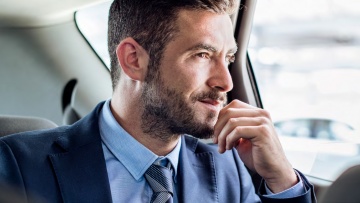 Specialist Diploma in Digital and Social Selling
DMI Specialist - Specialist Diploma in Digital and Social Selling
Become a Certified Digital and Social Selling Specialist by the Digital Marketing Institute
As traditional selling methods are no longer enough to sustain success, digital selling techniques have become an essential component of any modern sales professional's arsenal.
Consumers today research, interact, review and purchase both goods and services online. This shift in behavior has changed the way sales professionals need to communicate with and influence customers. Sales techniques such as cold calling struggle to get results, meaning successful sellers need to understand how to prospect and nurture effectively online, particularly through social networks.
Aligned with industry and designed by experts, this online sales training program provides a globally recognized certification sure to benefit any modern seller.
Why should I earn this digital sales certification?
Get ahead of the curve with the latest and most up-to-date digital and social selling skills needed to flourish in the digital economy of today. Designed to be a complete toolkit for sales professionals, develop a new skillset and practically explore a new area of selling: The Internet!
Focusing on a clear delivery of value as a return on investment of both time and resource, the Specialist Digital Sales Certification is recommended for Salespeople, Consultants, Business Development Executives and Managers of all levels. Also, it is ideal for executives that need an awareness of digital and social selling and its impact at a strategic level. It has been designed to equip sales professionals with the best social selling techniques, tools and knowledge to integrate digital into sales processes, boost engagement and increase conversions.
How may I attend the Specialist Diploma in Digital and Social Selling?
The Specialist Diploma in Digital and Social Selling is an online sales training course and you may start at the beginning of every month and at your own convenience. As this is an online five-hour program, you can choose to learn everything in one day, or dip in and out of content as and when you need it.

In addition, you have the privilege to access video lectures, slide presentations, practical exercises and interactive quizzes 24/7, at your own pace. Furthermore, a supportive student network enables you to tap into as and when required by the program's online tutor.
What will I accomplish after attending this sales training course?
Upon successful completion of a 1 hour Pearson VUE computer-based examination, you will be awarded a globally recognized Specialist Certification in Digital and Social Selling.

Certified professionals recognize the value of social selling and incorporating digital techniques to enhance sales performance. You will understand how to find, attract and engage prospects through social media, digital content and an existing network. What's more, you will benefit from digital sales skills and tools to better nurture and achieve faster conversion rates, and maintain post-sale contact to upsell further.
Digital and Social Selling Certified specialists will gain the confidence needed to create and steer a revenue-generating digital and selling marketing strategy for companies of any size. An internationally recognized certified professional badge will also be available for you to display upon on your LinkedIn profile.
We hope that you can share the excitement and take the challenge to participate in the most sought for Specialist Diploma in Digital and Social Selling around the Globe validated by Digital Marketing Institute's Global Industry Advisory Champions including Google, Facebook, Twitter, LinkedIn, Coca-Cola, IBM and HubSpot among others.
ImarComms, Global Partner of Digital Marketing Institute, can assist you at any point in the course to ensure your full understanding, easy use of the online platform, and success in your exam and the global certification process.
Take our short DIGITAL DIAGNOSTIC TEST to check how strong your digital skills are!
Scroll down to download our program's brochure.