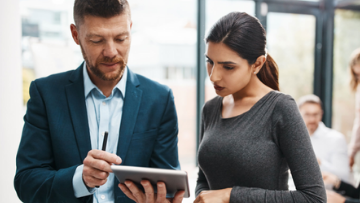 Associate Diploma in Digital Marketing
DMI Essentials - Associate Diploma in Digital Marketing 
Become a Certified Digital Marketing Associate by the Digital Marketing Institute
This digital marketing program is a six-hour online course which will provide you with an in-depth knowledge of digital techniques and tactics and how to use them effectively in a business setting to build the digital capability of your role, team and organization.
It is designed to help you understand the key concepts of digital, how it has changed customer behavior and the implications for your role and the wider business. By becoming a Certified Digital Marketing Associate, you will understand the importance of having an online presence to business strategy and recognize the opportunity to achieve business goals by adopting a digital mindset.

Why should I earn this certification?
Digital technologies have changed the way we work, live and communicate. We know this shift can pose challenges for your role. We have designed a professional certification that can make a real difference.
This industry aligned international digital marketing course will equip you with a fundamental understanding of digital. This means that you will gain an understanding of digital, its meaning, uses, tools and technologies. You will also understand how digital is applied within a business, which channels to use and how to plan for future changes. Furthermore, this understanding will equip you with new capabilities, help you stand out from the crowd and, it will boost your credibility and advance your knowledge and role.
This digital marketing certificate is recommended for a variety of professionals, including sales professionals, customer service representatives, finance managers, executives or assistants, HR and L&D Leaders. It is also ideal for anyone working in a customer facing role responsible for dealing with queries or complaints, using digital channels in their daily role and working with data in need of fundamental digital skills. It can even be suitable for senior managers and CEO's that need to align corporate strategy, digital marketing technologies and the digital transformation of their organization.

How may I attend the Associate Diploma in Digital Marketing?
The Associate Diploma in Digital Marketing is an online digital marketing program, and you may start at the beginning of every month and at your own convenience. This digital marketing course gives you the advantage to access video lectures, slide presentations, practical exercises and interactive quizzes 24/7, at your own pace. Furthermore, a supportive network enables students to tap into as and when required by the program's online tutor.

What will I accomplish after attending this digital marketing course?
Upon successful completion of a 1 hour Pearson VUE computer-based examination, candidates will be awarded the world's most widely recognized digital marketing certification.
Digital Marketing Certified associates will gain the confidence needed to create and steer a revenue-generating digital marketing strategy for companies of any size. An internationally recognized certified professional badge will also be available for you to display upon on your LinkedIn profile.
We hope that you can share the excitement and take the challenge to participate in the most sought for Associate Diploma in Digital Marketing around the Globe validated by Digital Marketing Institute's Global Industry Advisory Champions including Google, Facebook, Twitter, LinkedIn, Coca-Cola, IBM and HubSpot among others.
ImarComms, Global Partner of Digital Marketing Institute, can assist you at any point in the course to ensure your full understanding, easy use of the online platform, and success in your exam and the global certification process.
Take our short DIGITAL DIAGNOSTIC TEST to check how strong your digital skills are!
Scroll down to download our program's Brochure.