Stavris Chef
Building the Digital Profile of a Famous Chef
Stavros Georgiou, commonly known as Stavris Chef, is a young, talented, enthusiastic, and awarded young Chef who has become widely known in Cyprus and Greece from his successful presence in the Greek MasterChef TV Competition where he qualified as a finalist in 2020. Upon his return to Cyprus and faced with the Coronavirus pandemic Stavris could only share his culinary Talent and innovative Recipes through Social Media and his custom-built TV program on Omega TV.
The challenge was to build his Social Media Profile in such a way that it satisfied his fans' expectations both for his strong and candid character as well as for his unique recipes and culinary creations. As this was a new task for him away from the real restaurant environment populated with restaurant guests waiting in line to taste his tasty recipes, talking to the camera instead and responding to follower requests seemed like a totally new role for a start. A new role that had to be developed quickly as client promo requests came in and the digital channels and concept had to be built.
Working closely with Stavris' culinary production & consultation team we supported the concept of 'Stavris FoodPrints' promoting it in the professionally set up social media channels we built to accommodate it. This was the start of Stavris' social media broadcasting on YouTube, which was developed week by week with new recipes and unique cooking ideas for complete or short food suggestions as well as Sponsors' branded videos. These were also promoted on Facebook and Instagram along with Stavris' own stories, private dining menus, signature dishes, restaurant cooperation, and other activities to build his personal profile, attract more followers, and business proposals.
YouTube Channel Stavris FoodPrints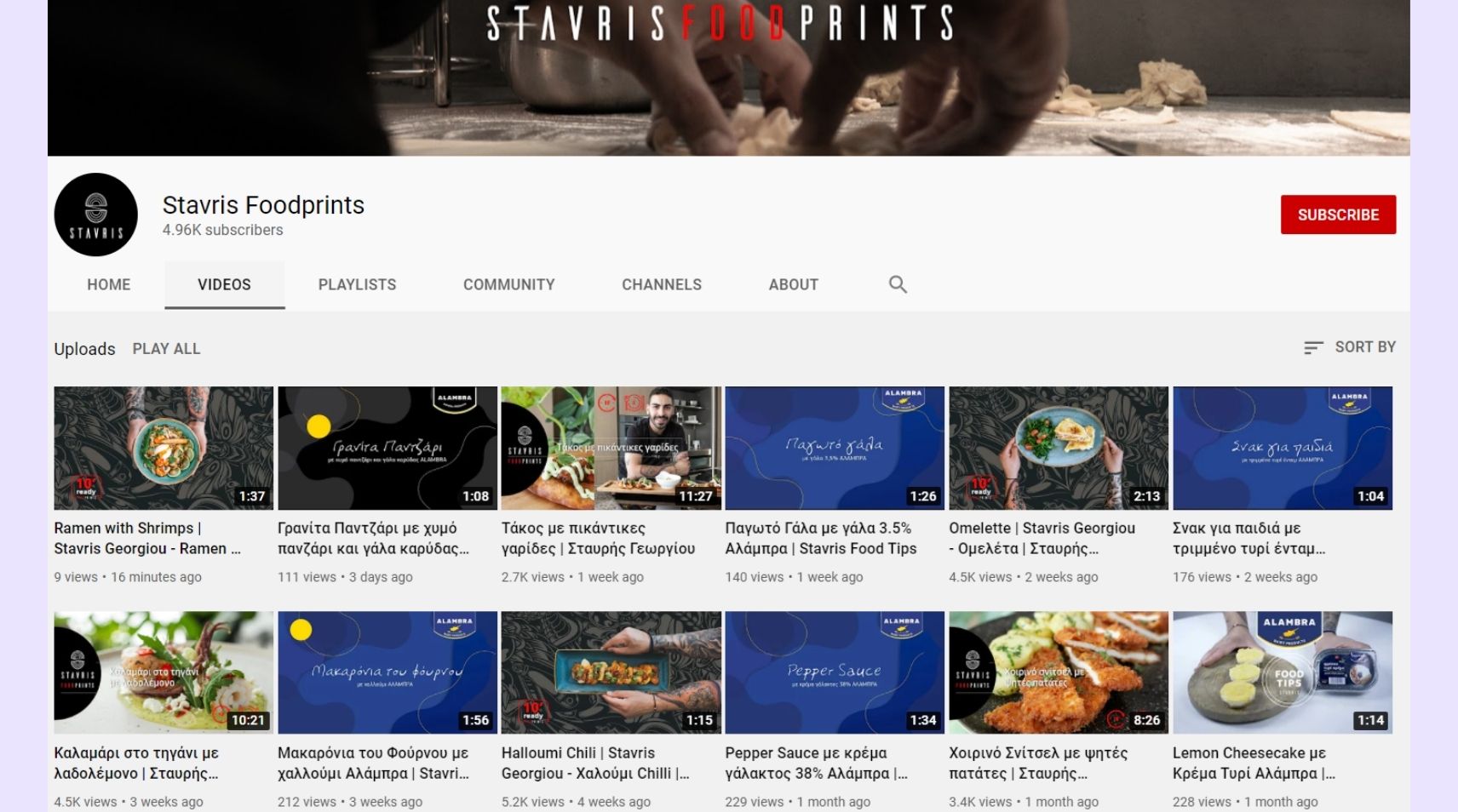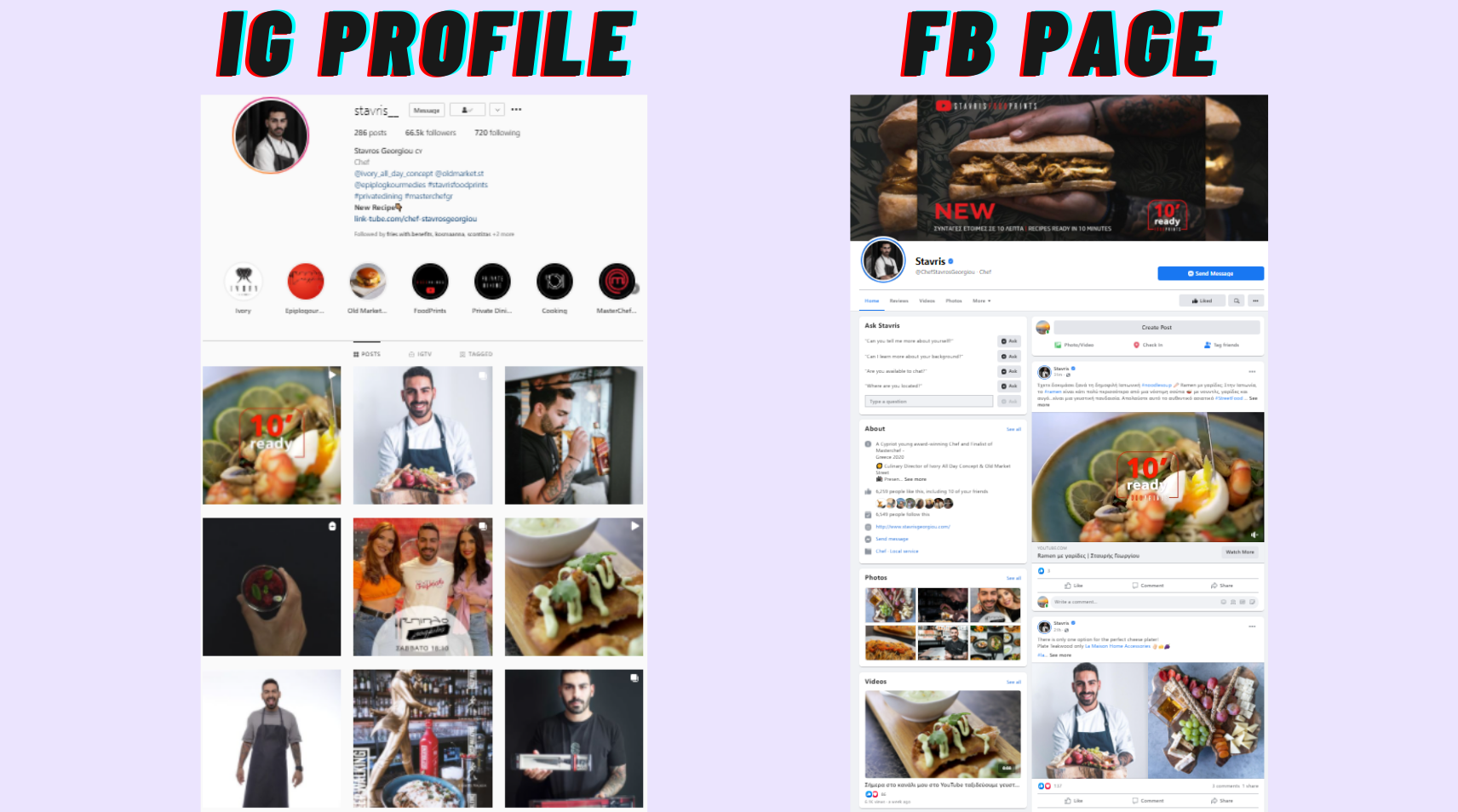 From the very first months, Stavris' followers and fans started showing their interest and appreciation of his work reaching high engagement and follower numbers. Customized content and well-targeted Organic & Paid promotion played a key role to this development while well-known TV personas and influencers kept adding light and sharing the light of Stavris' gourmet creations that never stopped impressing and attracting the crowds making him the third most followed persona among local Instagram celebrities.