STR8 Fragance
Promoting STR8 with Giannis Antetokounmpo
The STR8 Fragrance Series is one of the most well-known personal care brands in the market. Always young and energetic, always reinventing itself in technology and performance, empowering Men to do Great things.  In its attempt to establish this image the Brand could not make a better association with a Global role model, a symbol of Great performance and success - The Greek Success Story of NBA Giannis Antetokounmpo.
The challenge was to communicate this Greatness to the Brand Audience and show them that they can be part of greatness themselves keeping faith in themselves and their goals, in order to achieve them.  This could not be achieved in any better way than a series of Video productions with Giannis and the Client team showing his dire need to succeed in anything he was faced with. But still… to make it meaningful and successful, we had to show these videos of Giannis at the time where our fans' adrenaline was high trying to achieve their goals, their greatness, their team's goals, their effort's greatness, their own stellar performance.
Taking into consideration that our young audience was involved in sports, music, and all aspects of an energetic lifestyle, spending hours online watching videos and movies of their favourite role models gave us no choice!  We had to take part in their daily routine and promote our own videos at the time of… greatness.  A video preview plan targeting those places and interests was put into place to do just that.  Share the Greatness at the time of Great effort and Performance.
Even though the targeting and placements were done right, at the beginning we noticed that showcasing Giannis for 12 or 24 seconds was not enough.  We had to go back to the planning phase to launch our longest 70'' videos featuring more and more Giannis with our Brand.  That was the time that viewing and engagement increased substantially associating Giannis with the Brand.  Utilizing this in all digital and non-digital channels with Giannis image on the product was all that was needed to get the message across at the right audience effectively. Besides, the campaign results exceeded the campaign expectations for the targeted KPIs and the campaign awareness objectives.
YOUTUBE CAMPAIGN - GO FOR GREAT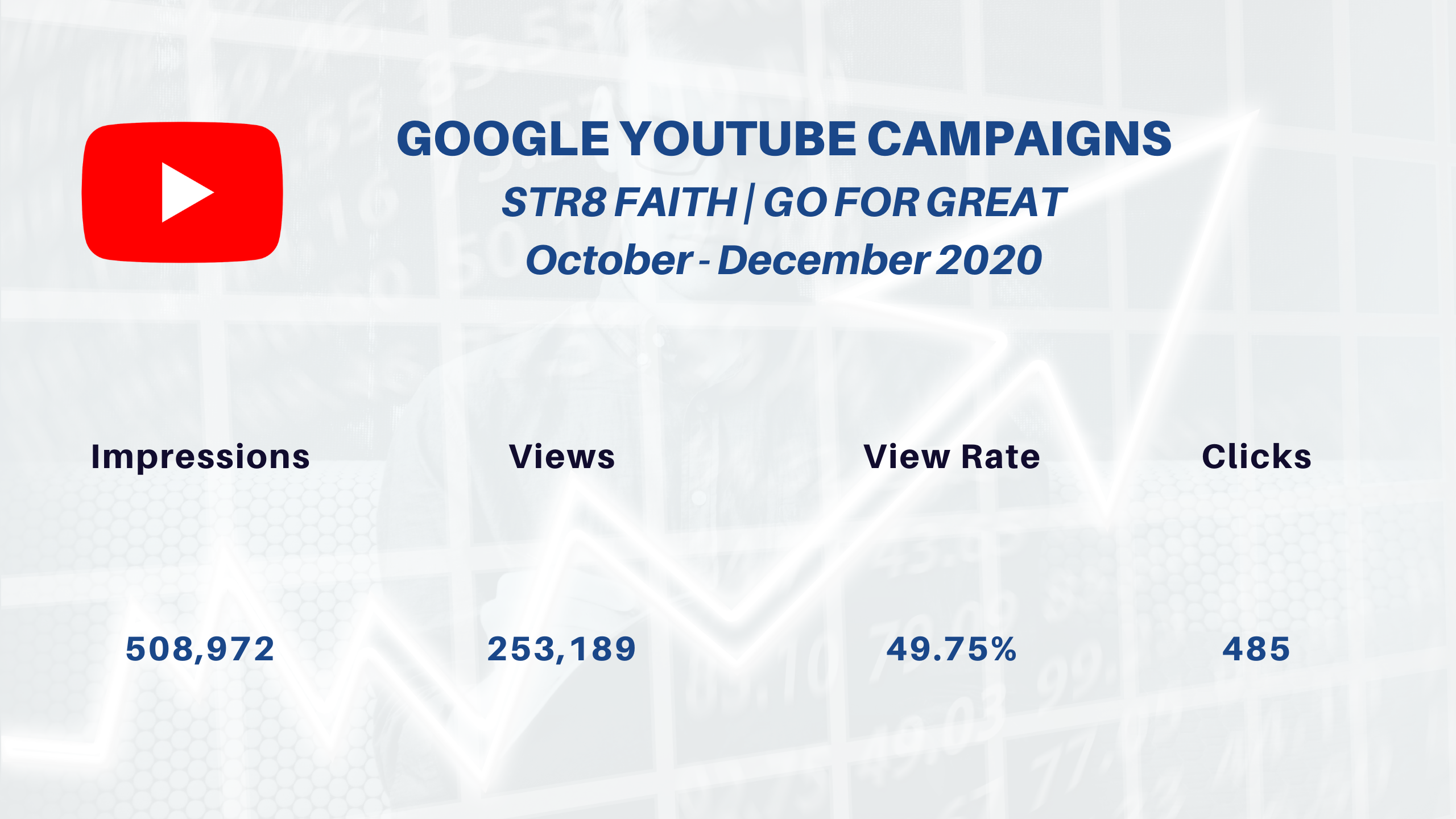 YOUTUBE CAMPAIGN - LIFE IS SWEATY. NOT YOU.