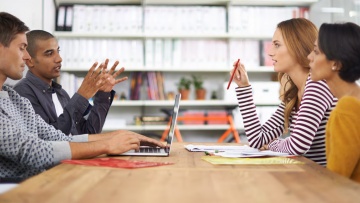 Professional Diploma in Digital Strategy and Planning
Professional Diploma in Digital Strategy and Planning
Become a Globally Certified Digital Marketing Specialist in Strategy and Planning
If you are interested in consolidating the essential skills needed to manage a digital marketing strategy for your organization, consider the Professional Diploma in Digital Strategy and Planning, offered by the Digital Marketing Institute through its Global Partnership with ImarComms in Cyprus. The Professional Diploma in Digital Strategy and Planning can start online at any time and at your own convenience.
After the completion of this digital marketing program and during a six month period the participants can attend Digital Marketing Institute's examination at the Pearson Vue Authorized Test Centers in order to acquire their Global Certification. The Program's Curriculum is industry validated by Digital Marketing Institute's Industry Advisory Council, consisted of: Google, Facebook, Twitter, LinkedIn, Microsoft, IBM, and Vodafone among others.
The Professional Diploma in Digital Strategy and Planning introduces you to digital communications, social customer service and helps you to develop a measured and well-considered strategy and coherent plan for your Organisation, that will stand up to the rigor and scrutiny of board-level decision making.
This Professional Certification is recommended for professionals who are responsible for the planning, implementation and measurement of digital marketing campaigns. Similarly it would be well suited to anyone aspiring to secure a senior digital marketing position in the future or flourish in one they currently occupy.