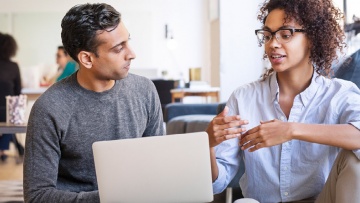 Postgraduate Diploma in Digital Marketing
DMI Expert - Postgraduate Diploma in Digital Marketing
Become a Globally Certified Digital Marketing Leader
The Expert-Level Certificate in Digital Marketing program is a comprehensive course of lectures and projects that will help add technical knowledge, and online business strategy, to the marketing experience you have gained over your career.

Over the program, you will learn how to use Digital Marketing tools and channels to find new customers and markets, predict how much it will cost to acquire customers and grow a business online. By the end of the program, you will be able to create a budgeted digital marketing strategy and configure the online marketing of a business to grow revenue and remain competitive in the digital age.

The DMI is the largest accreditation body for digital marketing qualifications in the world.

Executives from the world leading brands including Facebook, LinkedIn, Sony, Nestle, BBC, Accenture, Twitter, Barclays Bank, IBM, PayPal, Microsoft, RBS, Volkswagen train online with the DMI.

Program Delivery

The program consists of 48 modules which are divided into:
4 specialist streams:

- Social Media Marketing (10 modules)
- Strategy & Planning (9 modules)
- Search & Digital Channels (10 modules)
- E-commerce & CRO - (6 modules)
3 electives:
 
- Digital Selling - (5 modules)
- Business Skills - (4 modules)
- Leadership & Management (4 modules)

Program Assessment
1) Digital Marketing Consumer Research Project. (5,000 Words)
2) Digital Marketing Strategy Creation Project. (5,000 Words)
- These assignments are based on a real organization of your choice
Duration

The duration of our Expert-Level Certificate program is flexible.
Every student will have 44 weeks overall, to complete the two assignments, BUT they will be given access to the course material for a whole year if they want to complete the electives (soft skills, leadership modules, etc.).
 
This means:
Total Access to course material: 52 Weeks
Membership Access:  52 Weeks  
Actual Course Length: 44 Weeks

A1 Submission: Week 20
Break: 4 Weeks
A2 Submission: 20 Weeks after that
 
Academic Support
We provide the following key staff supports to help you through the program:
- Access to a dedicated program manager
- Access to an E-learning Manager
ImarComms support throughout the course:
- Assessments
- Choice of institution or project for practice
- Assignments
- Applicability to local market
- Real world insights and guidance
- Career direction and focus
Qualification
Upon completion of the program, you will be awarded the Expert-Level Certificate in Digital Marketing. The program is certified by the Digital Marketing Institute, validated by our industry partners credit rated in the UK and maps to level 7 on the European Qualifications Framework which is recognized worldwide.

You will also officially be awarded the post nominal title of CDME - Certified Digital Marketing Expert.
Dramatically increase ROI and career performance, confidently drive and deliver digital marketing strategies and campaigns beyond boardroom level with the Postgraduate Diploma in Digital Marketing, offered by the Digital Marketing Institute through its Global Partnership with ImarComms in Cyprus. The Program can start online every two months at any time and at your own convenience. The content is updated every 60 days.

The Program's Curriculum is industry validated by Digital Marketing Institute's Global Industry Advisory Champions including Google, Facebook, Twitter, LinkedIn, Coca-Cola, IBM and HubSpot among others.

The postgraduate diploma is perfect for both digital or traditional marketers looking to validate their skills with a globally recognized certification. This practitioner-led program is delivered by high-caliber digital marketing experts equipped the most up-to-date tools, trends, and practical insights within the industry.


Watch the following DMI Expert Video with testimonials and related info.

Scroll down to download our program's brochure.