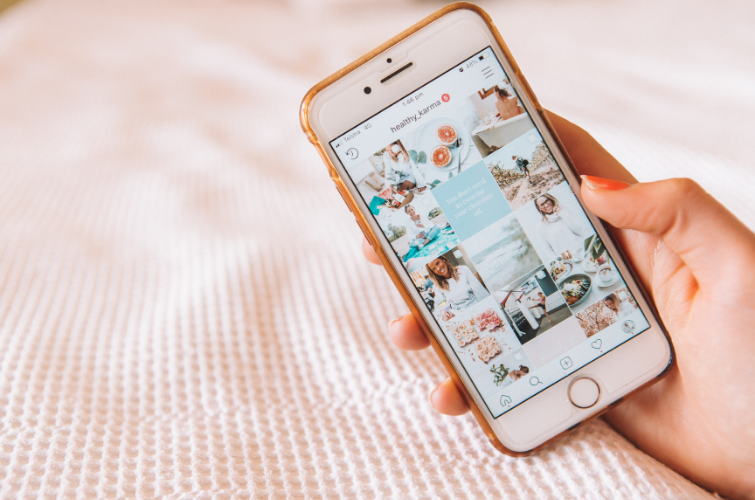 RELEVANCE, REACH AND RESONANCE- 3 KEY CRITERIA FOR CHOOSING AN INSTAGRAM INFLUENCER
With more than 1 billion active users, Instagram has been established as the number 1 platform for influencer marketing worldwide. Many consumers admitted to having proceeded to purchase after coming across to a product promoted by an Instagram Influencer. As a result, advertisers have started working with influencers. However, finding the right influencer is tricky.
Nowadays, consumers need to feel connected with a brand before deciding whether to buy a product or not. For that reason, influencer marketing is a digital marketing trend that should not be ignored. Except for brand awareness and engagement, influencer marketing might contribute to enhance brand credibility further and connect with your audience.
Influencers are not necessarily well-known billboard celebrities. They can also be everyday people, such as artists, fashion photographers and bloggers, with many followers, or respected experts. In every industry, there are influential people similar to your buyer persona; the challenge is to find them.
Relevance, reach and resonance, the famous three R, are three important criteria for choosing an Instagram Influencer.
Relevance - Choose an influencer relevant to your audience
Relevance is vital for attracting people who belong to your target group. Before carrying out your research, you should have in mind that the influencer must have similar characteristics or at least be appealing to your buyer persona, and of course, shares content relevant to your industry. For instance, a fashion blogger could be relevant to beauty brands, clothing brands and accessories. Additionally, you should take into account demographic characteristics such as age and gender. For example, if your target audience is businesswomen, 25-35 years old, then you should choose an influencer with these demographic characteristics.
Reach - Choose an influencer based on the number of people you want to reach
Reach denotes the number of people an influencer could potentially reach through his/her follower base. It is essential because a percentage of those followers is likely to follow and engage with your brand.
Resonance- Choose an influencer based on the potential of the influencer to create engagement
Resonance represents the engagement the influencer can generate with an audience similar to your brand.  A huge follower count is pointless if those followers are not active or keen on the content shared by the influencer. This could explain the emergence of nano-influencers. Even though these influencers have less than 1000 followers, they seem to be more credible and have more dedicated followers because they are more selective about the products, services and brands they promote.
Time to choose an Instagram Influencer strategically
Influencer marketing, just like any other digital marketing activity, requires consistent planning and a structured digital strategy. A digital agency will assist your brand in finding the right influencer who can reach your target audience at the right time. The digital marketers of ImarComms will carry out a thorough research based on your brand's needs and the characteristics of your buyer persona so that to provide you with the best possible solution within budget.
Read also:
Create an Effective Instagram Campaign Using Instagram Feed and Instagram Stories Ads
How to Use Social Media to Approach Prospects and Create Customer Relationships?