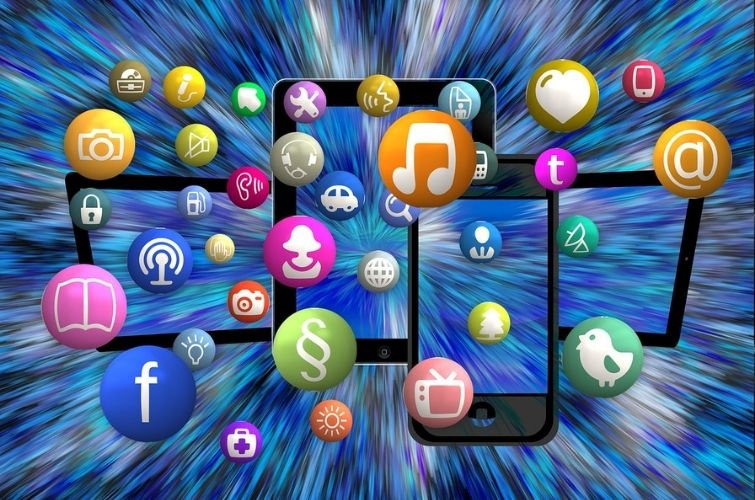 HOW TO USE SOCIAL MEDIA TO APPROACH PROSPECTS AND CREATE CUSTOMER RELATIONSHIPS?
Nowadays, cold calling doesn't seem to be a prevalent selling technique. According to LinkedIn, more than 80% of decision-makers never respond to cold calls, while 76% say they are willing to have a conversation on social media. Therefore, sales professionals need to use social networking platforms to find prospects, close deals and nurture strong customer relationships.
Defining valuable prospects is essential for optimising conversion rates. Social media communication enables salespeople to target the right people, understand their needs and engage them.
In this article, we are presenting 4 tips to approach prospects and create customer relationships on social media.
TIP 1: Listen to your customers
Apart from replying to customers' questions and comments, it is also important to invest time and resources to hear what customers are talking about on social media so that to respond to their needs and create a personalised customer experience. Furthermore, listening to your customers will help you to provide them with tailor-made solutions.
TIP 2:  Be active on groups
If you wish to connect and engage with your customers, then join the Facebook and LinkedIn groups, they are active and carry out product research. Generally, people tend to join social media groups to ask questions, exchange experiences and gather information about products and services. As a result, it is vital to be present and participate in groups where your customers are asking questions. Firstly, you can engage with your customers. Secondly, you are able to give them personalised solutions immediately. Interacting with your customers on social media platforms will help you to create more relevant content and update the Q&A section of your website.
TIP 3: Use social media for lead generation
Social media platforms can help you to attract new leads. Among the most popular techniques to get new leads are Facebook Ads, for example, lead generation campaigns and giveaways. However, when you are conducting lead generation campaigns, you need to take into consideration GDPR principles.
TIP 4: Respond to comments and questions on time
Do NOT leave any comment and question without a reply! Respond even to negative comments to show that you take into consideration even bad reviews as not responding at all will have serious consequences for your brand's credibility. Being relevant and consistent are the core principles of an effective social media communication, so, it is vital to respond on time and not to leave comments/questions without a reply for more than one business day. Responding on time will further enhance brand's credibility, user engagement and urge followers to participate more.
Next steps…:
Social media presence is something that should concern both marketers and sales professionals. On one point of view, marketers may define a social media strategy based on sales professionals' feedback. On another point of view, sales professionals may adapt their sales strategy in accordance with marketers' comments.
In the digital landscape, it is essential to be proactive and invest in your continuous professional development so that to respond to upcoming challenges and trends. By subscribing to Digital Marketing Institute's Membership Platform, you will have access to videos, webinars, e-books and other resources that will help you to develop your digital and social selling skills.