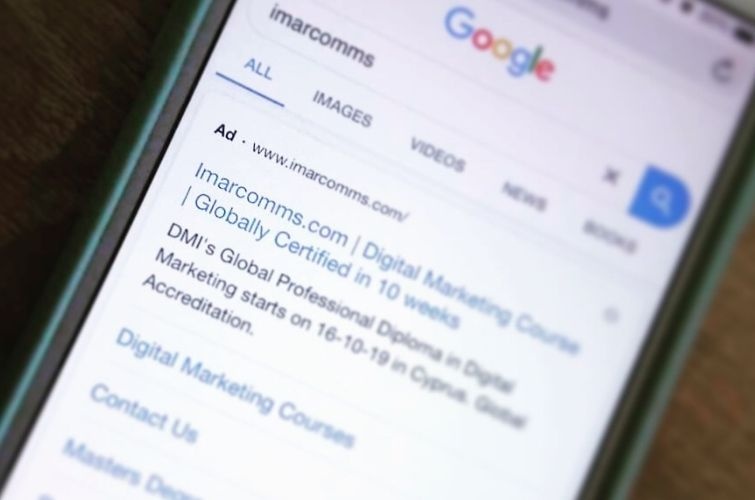 DETERMINE AN EFFECTIVE BID STRATEGY FOR YOUR GOOGLE ADS CAMPAIGNS
There is no doubt that Google Ads is the dominant platform in paid search. According to credible statistics, Google makes 96% of its global revenues from advertising. Essentially, it is hard to separate digital marketing and Google Ads because these two have been developed in parallel.  One of the most important components of successful Google Ads campaigns is to define an effective bid strategy based on your goals.
Google Ads offer various bid strategies which are adapted to different kinds of campaigns. That is to say; you may determine your bid strategy according to your campaign focus, such as maximizing clicks, impressions, conversions and views.
How does Google Ads work?
Google Ads use a lightning-fast ad action, that takes place every time someone carries out a Google search or navigates to sites that show ads. According to Google, the three main factors in the ad auction that determine which ads appear and in what order are your bid, your ads' quality and the expected impact from your ad extensions and other ad formats. This article will focus only on bidding.
Manual vs Automated CPC Bidding:
Manual bidding lets advertisers define their own maximum CPC for their ads, whereas, automated bid sets bids amounts for the campaigns. In other words, manual bidding lets advertisers set bids for each keyword of the ad group manually. Concerning automated bidding, advertisers set a daily budget and then Google Ads automatically adjust their bids to get the most clicks or conversions in accordance with their budget.
Some of the most popular bidding strategies aligned with business objectives:
Smart bidding: if you want the user to take an action on your website and you are using conversions tracking, then Smart bidding could be a good choice.
Cost-per-click (CPC) bidding: if you want to generate website traffic, then it would be better to focus on clicks. Therefore, CPC bidding could be ideal for this goal.
Cost per thousand viewable impressions (vCPM) bidding: if you want to raise brand awareness, then vCPM bidding would help you to promote your brand's message to your target audience.
Cost-per-view (CPV) bidding: if you are running a video ad and your goal is to increase views or interactions with your ads, then CPV bidding is a good choice. Another alternative could be the cost-per-thousand (CPM) bidding. However, if you are running a video ad and your goal is to increase product and brand consideration, then it is preferable to choose CPV bidding.
Defining an effective bidding strategy is challenging. Furthermore, it is crucial for the overall campaign performance. Therefore, it is essential to have a thorough knowledge on how Google Ads work, so that, to define your campaign objective and which bidding strategy to choose.
If you wish to evolve your knowledge in the whole spectrum of Search Engine Marketing (SEM), we would recommend you to attend the online program "Professional Diploma in Search Marketing", designed by the Digital Marketing Institute and become a Certified Search Marketer. In Cyprus, this program is offered by ImarComms, a global partner of the Digital Marketing Institute.
In addition, the expertise of a digital marketing agency will help you to achieve your campaign objectives and choose a tailored bid strategy. The experienced team of ImarComms is able to provide you with efficient and effective solutions within your budget.