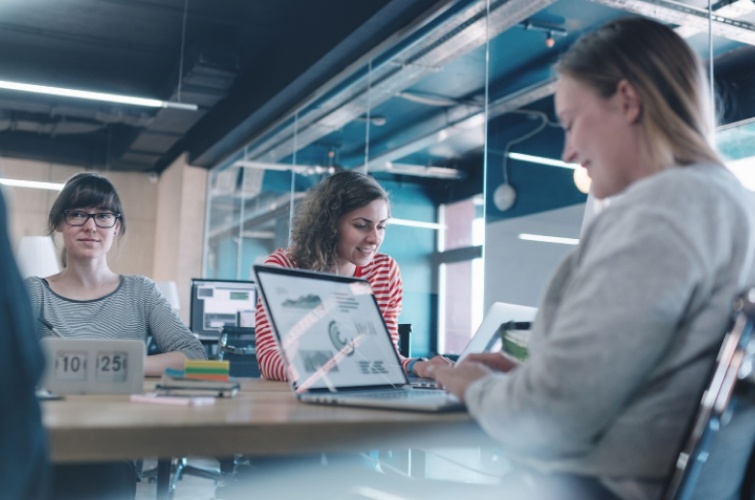 HOW TO BECOME A STUDENT SUCCESS STORY
As digital tools and techniques outshine traditional advertising approaches, the requirement for a strong digital skillset, regardless of company size or industry, continues to grow. Digital marketing spend is forecasted to account for 35% of total budgets in 2016, as organizations acknowledge the power of these channels to efficiently generate high quality leads, build brand awareness and maximize Return On Investment (ROI).  
Traditional marketers are struggling to upskill, marketing graduates have studied a syllabus that doesn't include digital techniques, and digital professionals have inconsistent abilities due to a lack of standardized skills training. It's not surprising that organizations are struggling to find the candidates they want and need.  
ImarComms, through its Global Partnership with the Digital Marketing Institute, is committed to helping its students fulfil their digital potential. Through strategic, sustainable education courses, we are helping to close the digital skills gap to guarantee success for both individuals and organizations!  
Enhance your employability: 
95% of our Professional Diploma level graduates are currently employed
74% of those graduates are employed in digital marketing roles
 Fast track your career:
81% of graduates have been promoted after completing their Digital Marketing Institute diploma
88% are working in senior roles or at management level
88% also feel that they were well prepared by the Digital Marketing Institute's courses for their current roles
Earn more:
53% of graduates have had their salary increased. A lucky 16% have had more than one pay rise  
Feel fulfilled:
91% of our graduates are satisfied with the training they have received from the Digital Marketing Institute, and 95% felt proud enough to add their certification to their CV and LinkedIn profile
84% were so happy with their learning experience, they would encourage friends, family or colleagues to study with us
92% of graduates say "My Digital Marketing Institute qualification has had a positive impact on my career"
You may grasp a few tips in the ebook of the Digital Marketing Institute.
If you want to set yourself apart from your professional competition and enhance your career prospects in digital marketing, the Professional Diploma in Digital Marketing is ideal for you!