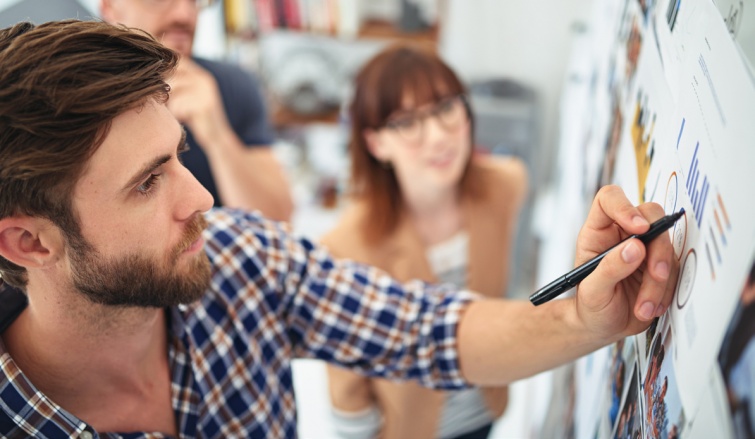 HOW TO EXCEL IN THE DIGITAL INDUSTRY
There are more opportunities to excel in the digital industry than you might think…
As the digital economy continues to prosper and generate a remarkable return on investment, an increasing amount of organizations have begun to adopt digital tools and channels. With this evolution comes a vital requirement for skilled professionals who can invent, execute and measure the performance of digital marketing strategies that will drive brand awareness and customer acquisition.
• In the United Kingdom, the digital and tech industries are massively stimulating employment, and currently account for 1.56 million jobs.
• In the US, digital marketing job listings have seen substantial growth. In 2009, they made up less than 0.1% of the jobs website Indeed.com's search results. In 2015 this number had grown by 300%.
• According to McKinley, 90% of all marketing roles now require digital skills.
Whether you're a recent graduate looking to break into the industry or you want to advance your existing career, the digital industry can offer you an abundance of opportunities.
At ImarComms we are ready to prepare you to face the challenges of the digital industry with expert advice and training.  
You may grasp a few tips in the ebook of the Professional Diploma in Digital Marketing.