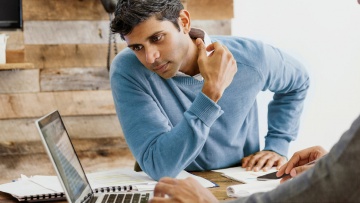 Masters in Digital Marketing
Masters in Digital Marketing
Become a Globally Certified Digital Marketing Master by the Digital Marketing Institute
If you want to join an exclusive community of highly recognized digital marketing specialists, the Masters in Digital Marketing, offered by the Digital Marketing Institute through its Global Partnership with ImarComms in Cyprus, is the most advanced qualification. The Program can start online at any time and at your own convenience.
The Program's Curriculum is industry validated by Digital Marketing Institute's Industry Advisory Council, consisted of: Google, Facebook, Twitter, LinkedIn, Microsoft, IBM, and Vodafone among others.
Graduates are employed at Management and Director level having developed the expertise to manage a successful and sustainable digital marketing strategy and completed a piece of research that is extremely valuable to their industry.
The Masters in Digital Marketing is a customized award at Masters level, awarded by the Digital Marketing Institute.